The Money IS in the List – with Thrive Leads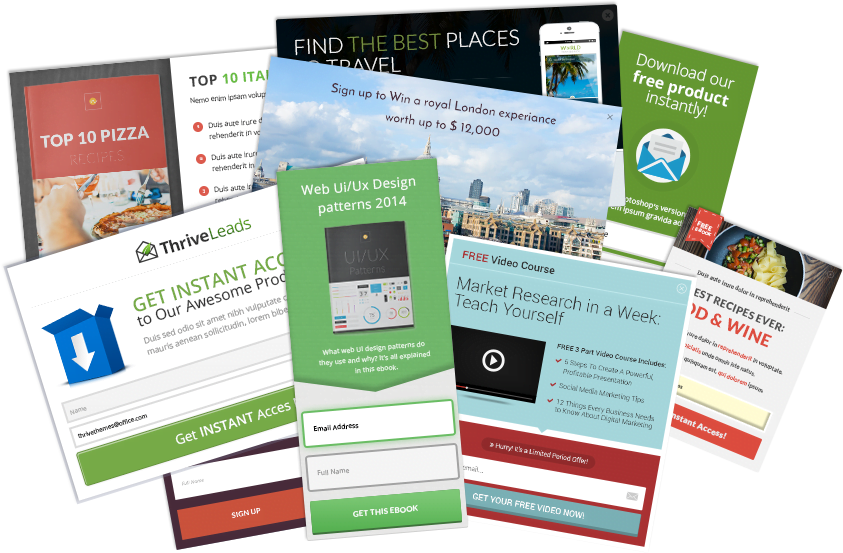 You've heard it before…the saying, "the money is in the list", but it's only partially true. It's actually the relationship you have with the people on your list. However, you have to have a list before you can build those relationships, right? Of course! If you haven't started or are struggling with getting opt-ins, you need something more than just a form on your homepage. You need a tool that is easy to use and has the power and flexibility to grab the attention of your website visitors and improve the quality of your opt-in offers. More on that in a minute.
If you're in a rush, check out Thrive Leads right away!
For 90%+ of all online businesses, building a mailing list is a top priority. A mailing list is the key to more traffic, more sales, and more personal freedom. There's just nothing better than knowing you can send an email with an offer anytime and make $100, $500. $1,000, $5,000 or more.
But how do you build that list in the first place?
And also: since it's so damn important, how do you make sure you build your list as fast as possible and in the most effective way possible?
You can find the answer at ThriveLeads.
I'm really excited to tell you about this new plugin because it is simply the best plugin I've ever seen for building your mailing list.
Now, maybe you're thinking "oh, just another opt-in plugin, then?"
And you're right that there are many other opt-in plugins out there, but this one is on a completely different level. There are many plugins that give you some options for adding opt-in forms to your site. But this new plugin takes a different approach: these guys have taken the best conversion optimization technologies and the most advanced list building strategies and crammed them all into a single plugin.
This isn't just about building your list – this is about making your list grow faster and faster and faster…
Check it out for yourself: http://steveosullivan.com/ThriveLeads
If you want to build your business faster and enjoy the amazing benefits that come from having a large mailing list, the Thrive Leads plugin that will make it happen for you.