Have you seen the new Facebook Timeline yet? If you haven't, it's time to check it out because over the next few weeks everyone will be getting the new format. Whether you decide to try it out now or wait until you have to, you'll have 7 days to preview what shows up before it goes "live". Take a look at Introducing Timeline to see the new features.
You'll have the opportunity to use any image you want for your "cover". You can use one you already have posted or upload one you make just for this purpose. Just FYI, the image size is 851×315. Take a look at what I created for my Timeline below.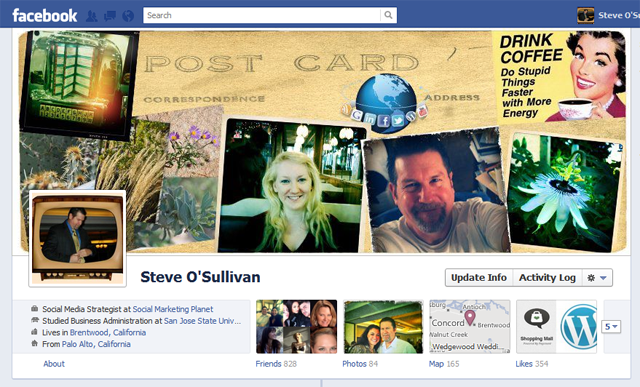 To make it easier on you, I'm working on a template for creating your own custom image to use on your new timeline. if you are a subscriber, you'll be getting it at no cost, with my compliments. 🙂 I'll be sending out a link for that as soon as it's ready, so keep your eyes peeled for that announcement. If you're not a subscriber yet, sign up now so you can get in on this.
If you've got any questions about it, be sure to leave a comment below or on my Facebook page.
Until next time, go get social!