Just a quick Hot Tip for you. Forget about the automation when it comes to syndicating your blog content to your Facebook page. Go to your Facebook page (wall) and select Link.
Copy the URL of your post and paste it in the box.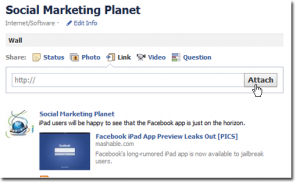 Select Attach
Add your comment and select Share.
There you go, you can expect a link back to your blog, plus you'll get more views of your page by following these simple steps.