Reason #2 Why Your Website Sucks
Your website is all about you!
I know that sounds like a contradiction, because of course your website is about you. You're trying to sell products or services, but….
Your prospect or customer doesn't care about you (yet).
What they do care about is getting their problem solved.
So, give them some information that helps them. Tell them what to do, give them a free report or video that gets them on the road to their solution. (Note: please don't title your home page "Welcome to my Website" or "Welcome to my Home Page". Make it about THEM, your prospect.)
You only have a few seconds to catch their attention, so don't waste the opportunity by talking about yourself.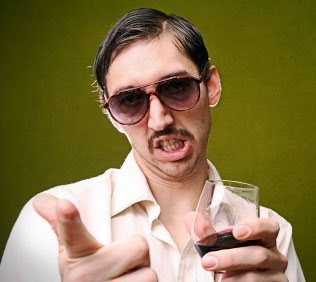 Example: You're at a cocktail party and you see an attractive person across the room. You want to meet them. You head directly toward them, stick out your hand and say "I'm Steve, I'm super cool, do you want to go back to my place?"
That's the approach most websites take. Think you'll get shot down? You bet. You just lost your opportunity because they clicked back to their Google search and went to another site to get their question answered, or problem solved. Or, in the cocktail party example, they slapped your face and went to meet the guy who's been subtly flirting with them for the past 15 minutes.
You can also apply this formula to your social media marketing. Develop a relationship with your 'friends' before you offer them what you sell. Get to know them, offer some help and build trust.
So now you need to take a fresh look at your website and view it from the perspective of the consumer. Would you click away, or would you hang around for a few minutes because you found what you were looking for?
I can hear you now, "Oh, my website sucks!"