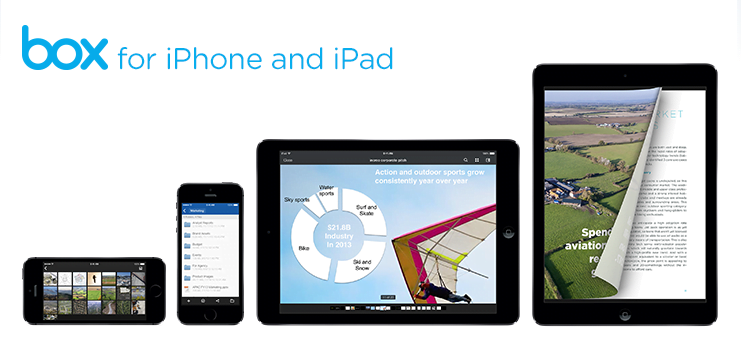 These days it seems like everyone wants to give you some free cloud storage, not that I'm complaining mind you. This welcomed war is heating up and the stakes (and the amount of storage) are getting higher. Why are they doing this? To call attention to their apps services and hope that eventually, you will love what they have to offer so much, you'll drop some coin on them.
Here are some of the players:
Not new to the scene but with the largest free storage offer I've see, Box.com is giving 50GB for Life if you download their iOS App. This is a limited time offer so download the app soon and be sure to log in to your account or sign up right away to get this hefty chunk of the cloud. I haven't use their service since it was Box.net, so I don't have any insights as to how it can benefit you other than the storage. But get your 50 gigs now and figure it out later.
Get the iOS app on iTunes or find out more about it on Box's blog post Get the all new Box for iPhone and iPad + 50GB free
Dropbox, my favorite resource for storing and sharing files online. I've been using Dropbox for almost 4 years now, and over the course of time I've accumulated 9.25GB of free storage. Not bad.
One of the really great features is the automatic upload backup for your iPhone and iPad photos. After I've taken some nice pics on my phone, I just open the Dropbox app and whoosh, my new treasures have been backed up to my account. I can access them from my iDevice, desktop or online.
Google Drive – Yep, I have this one too. If you already have a Google account you've got it as well. 15 free GB of storage, plus it integrates with Google apps so you can store and share your Google Docs, Google Sheets and any other file you'd like to backup or have access to anywhere on the net.
Skydrive (Microsoft) – I'm sure I have it but haven't really done anything with it. 7 GB of free cloud storage for your files that's accessible from anywhere with access to free Word, Excel, PowerPoint and OneNote in your browser.
Amazon Cloud Drive – If you have an Amazon account (and who doesn't) you've got 5GB of room to store photos, videos and other docs. Plus, they backup all your Amazon mp3 purchase too which you can play on your desktop, iPhone, Android, Roku and more with the Amazon Cloud Player.
iCloud – When you sign up for iCloud, you automatically get 5 GB of free storage for Backup, Documents, and Mail for your iDevices. Yup, got this one too.
Creative Cloud (Adobe) – Only free if you have an Adobe Creative Cloud account, but worth mentioning. Not sure how much storage they offer. I have it but haven't used it yet. There is some controversy around the whole Creative Cloud concept but see for yourself if you like.
The bottom line is, grab all the free storage you can and backup your precious files and ones you want to share with your friends, family or work team. Even if you don't use it right away, you may find a great use for it in the future.
And just a note for mega-users like me.
I have several TB (terabytes*) of data on 5 hard drives, so the 80GB of free storage isn't a complete backup solution, but I do find it really handy for a variety of everyday tasks.
*1TB equals approx. 1000GB.