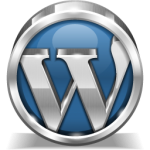 Everyone decides to start a blog for their own reason. For some, it's personal expression, for others it's a way to hone their writing skills and for many of us, it's a way to build an online presence for our businesses.
I'm in the last category. I create blog based websites to make money. I would have been shunned by blogging purists in the early years, but now that blogs are mainstream, I'm in with the in crowd. 😉
So, let me get to the point.
If you are planning on making money with your blog, you need to make sure you aren't making some beginner's mistakes. (And I know because I made these mistakes myself.) But, if you are blogging for personal satisfaction or just to share what you know, rock on with yer bad self, and forget about what I'm going to tell you.
Back to Business
Here are a few of the mistakes you need to avoid if you plan on using your blog to build your business and generate some revenue.
1. You're using Blogger.com, WordPress.com or TypePad.com for your blog. Yep, I started out with a WordPress.com site like many people do, and it's a great tool, but… WordPress.com owns your site and controls what you can do with it. (Same with the other blogging platforms.) You're missing out on some powerful tools and SEO opportunities, and oh so much more. Consider having your own self hosted WordPress site. The software is free and hosting can be pretty inexpensive. Web hosts like Bluehost have what they call "one click install" for WordPress. So literally all you do is click one button and your site us up and running.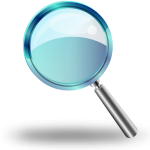 2. Visitors don't know what your site is about. You only have about 7 seconds to capture the interest of your first time visitor. We're seriously in the age of short attention spans! Make sure it's clear what your site is about as soon as they land on your home page. Usually this is done by having an effective tagline in your header image like "Copywriting Tips for Online Marketing Success". Ya, that makes it pretty clear what that site is about.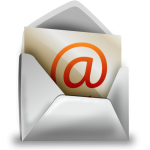 3. You're not capturing leads. As the saying goes, the money is in the list. The vast majority of your blog visitors will never come back to your site. That's the sad fact. So if you aren't getting their contact information (name and email address) the first time they come, that's an opportunity lost. So, be sure to have on opt-in box at the top right of the page with an "irresistible free offer". 'Sign up for my newsletter' or 'Opt in to my list' just doesn't cut it anymore. You absolutely have to give them something of real value, something YOU would pay for.
Sure, there are plenty of other factors that influence your success online, and following these tips doesn't guarantee you'll make boatloads of cash, but it's a really good start.
And of course, don't stop writing while you're upgrading your site. You can make the changes as time allows.
Be sure to leave your comments or questions below, and if you found this article useful, please share with your friends.